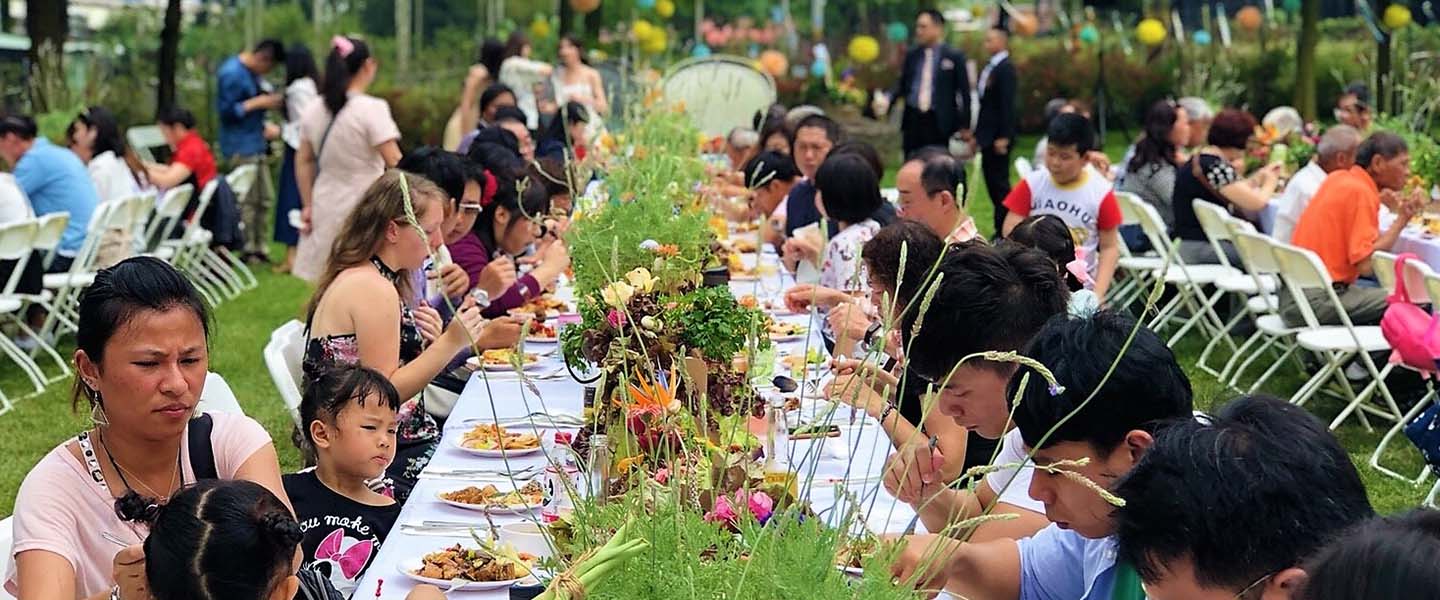 Great sunshine, romantic atmosphere, laughter around. Big day for a new couple.
Vow and ceremony; family and friends. Everything is just right. But the catering area and food? Hmm… I'm not sure…
What makes a high quality and impressive event? Catering takes a great part! And, to choose a great team? Price, food and taste for sure, but there's something else that you should also put into consideration: cooperation between the host and catering team. First, no matter the event takes place indoor or outdoor, a good lighting is always a plus to make the food more beautiful and delicious, which makes good impression of the event on your guests. But, don't forget! The flow and layout of your catering area are other keys leading a successful event.